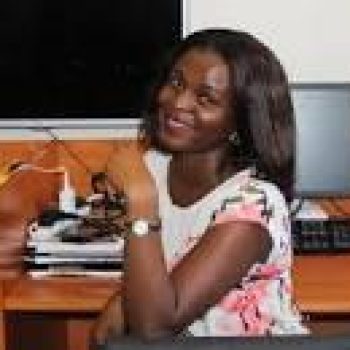 About Us
Girls For Climate Action is an independent registered non-profit Organization in Uganda with Head Offices in Jinja, Second Lane, Mivule Crescent. In 2014 a group of nature lovers from different disciplines and communities got together to establish a movement of nature lovers with a shared interest in conserving the environment in Uganda.
The movement has registered a large number of members since 2014 and these are acting as stewards in their different communities to respond ages to the pressing need for climate action working together to tackle the horrible crisis of climate change.
OUR VISION
To create a global population that is mindful and protective of the environment while putting women and girls at the forefront of climate action.
OUR MISSION
To actively engage society to work for continued improvement of the Climate and promoting climate justice through climate education, leadership, research and Advocacy.
CONTACTS US.
Website: www.g4ca.org
Email:Info@g4ca.org
Tel.+256(706-118696 or 7003-479846)
Twitter: @G4ClimateAction
Our Programs
In order for G4CA to achieve its vision, we run various programs in schools and communities. These include;
Young Environmentalists Program

(YEP).

This is conducted in schools, both primary and secondary levels. 

Climate Demonstration hubs

(CDH).

We conduct this program in communities where we engage young women and girls, who are our forefront audiences since they are the most vulnerable to climate change. 
For both the programs, we train members who continue to serve in both schools and communities as our environmental stewards.
Under YEP; G4CA committed to visiting 10 primary schools in Jinja so as to introduce the pupils in these schools to Climate Change. Following a well laid curriculum, we engage the school patrons and pupils in the different modules of our YEP curriculum. In this we break down the climate change science for their understanding in different forms like audio visuals and experiential work with them.
A graph showing the 10 selcted schools and the modules covered.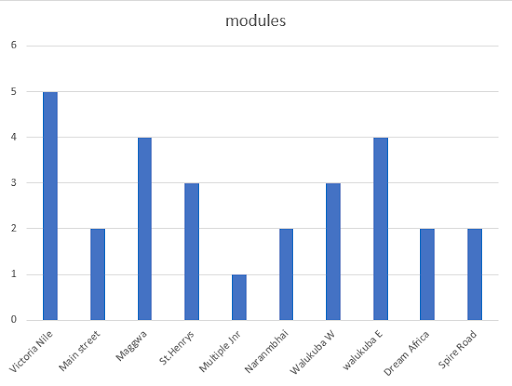 MODULES.
Introduction

Eco-Mapping

Presentations( of their Eco mapping)

4.Eco-innovations

Presentations. (of their eco-innovations)
Photos from some of our Climate Change sessions in some of the schools.
Dream Africa School during the introductory session. (L-R) The audio visual session and the Theoretical session.
Walukuba West during the introduction session and a showcase of their Eco Mapping work.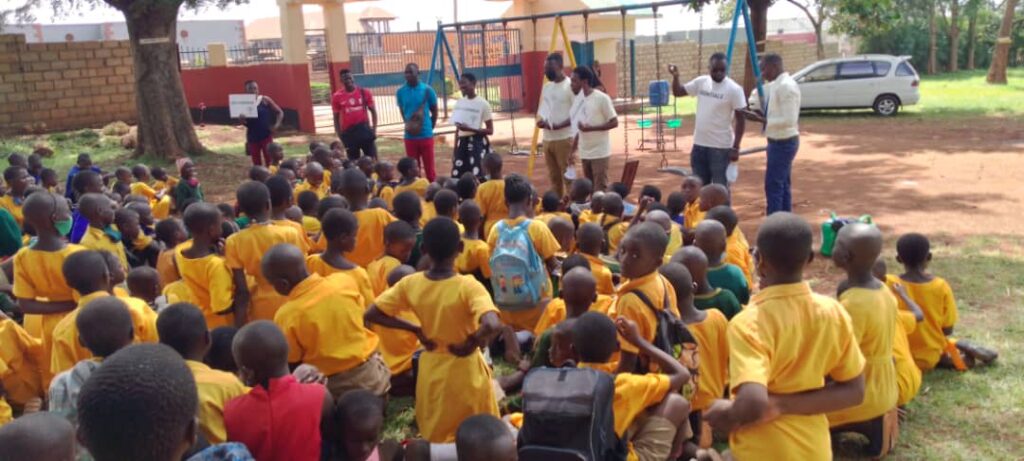 Spire Road  Primary School during our climate change session.