Our approach is bottom up and holistic focusing on  individual behavioral change amongst people and systematic change in policy and practice towards climate action. We deliver programs at grassroots level with much emphasis on working with schools, local communities especially the vulnerable communities and grassroots organizations.We also produce research, toolkits, guidance and generate evidence to share our experience with the members of the movement to solicit for action and create an impact in any way possible.
Girls For Climate Action runs programs in Jinja, Kamuli, Mayuge, Kampala and Entebbe. We mainly engage schools and vulnerable communities.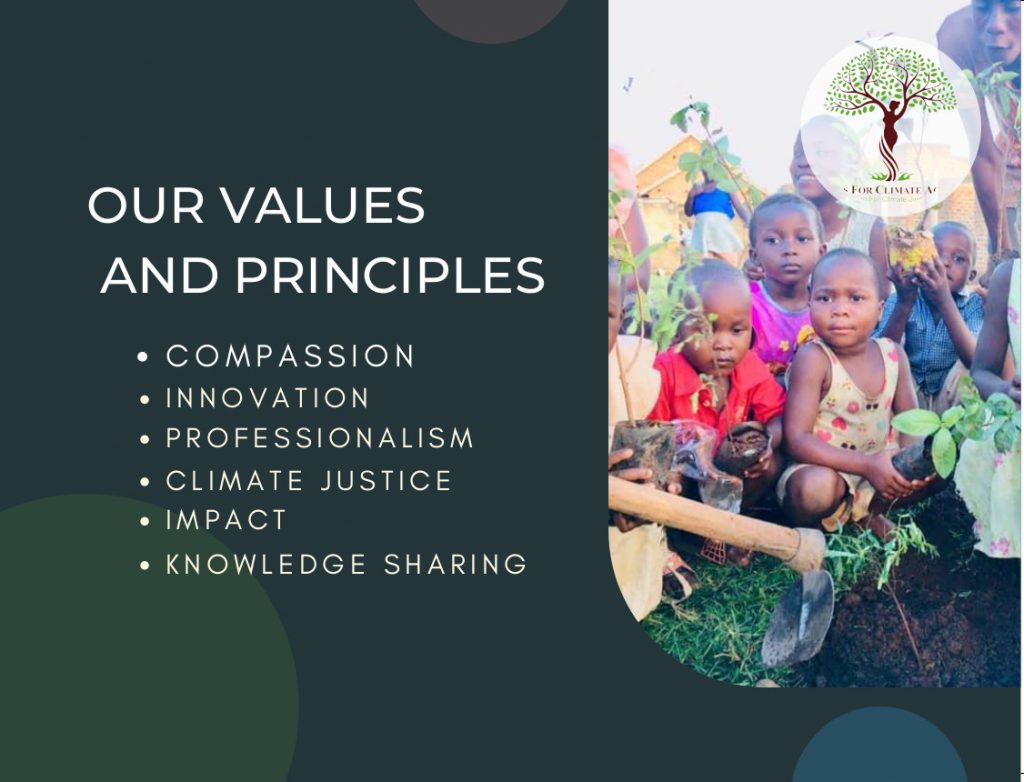 Young Environmentalist program (YEP)
The Young environmentalist program is a program for children in and out of school to empower and engage them in climate action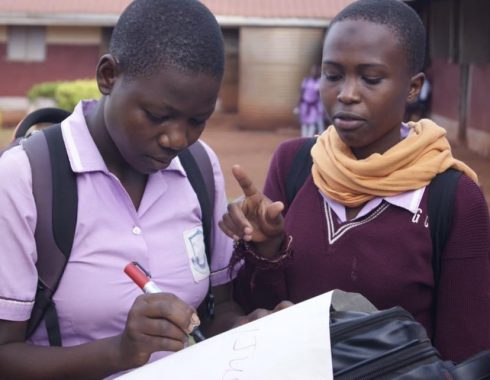 The Climate Series
These are climate studies formulated into a curriculum that runs in both national and international schools in Jinja and Kampala. These are aimed at creating awareness and enrich children's knowledge on climate science.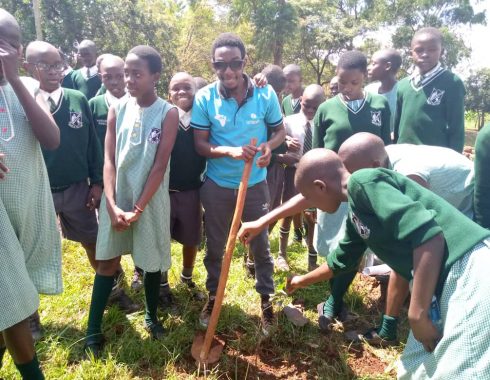 School Orchard Week
Every year, we engage 60 primary schools in a massive fruit tree planting with in their schools. This is in the bid to encourage more fruit tree planting as fruit trees are key carbon sinks and beat food insecurity in the same vein.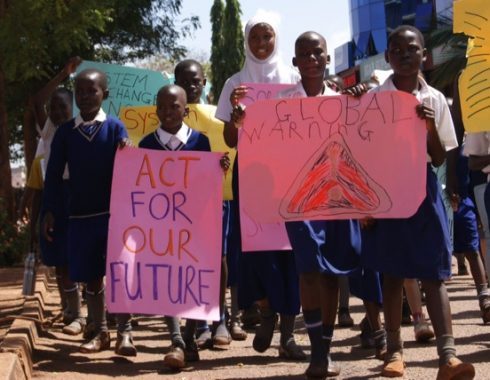 School Climate strikes
Since 2018, the children have taken to the streets peaceful campaigns to demand for action , and for a future that they want . G4C has supported these campaigns and action has been registered in most of them.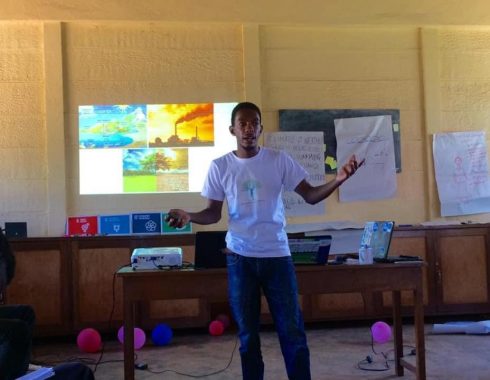 Green E-learning System
This campaign designed to encourage electronic learning to students and lecturers while minimizing the use of paper. This system in turn reduces the amount of paper used by the students as well as minimizing the rate of carbon emissions from student travels.
Climate Leadership Programs
We believe in the power of young people to create action if they are given the skills and knowledge to  drive action. With this, G4C has different programs for climate leadership  development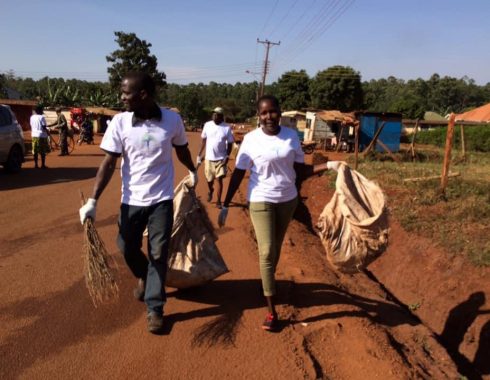 Local Climate Captains
Climate Captains are subjected to an intensive one week training in environment, climate science and community organizing. After the training, they work on environmental projects with in their local communities and schools.
Climate Corps Fellowship
A yearlong program which brings 30 youths from different regions in the country for a weeklong gathering and learning. They are then connected to different community organisation for 6 months and implement a project for 5 months.
Youth Dialogues and Workshops
Girls for Climate Action holds youth dialogues and workshops to enhance knowledge and discuss climate policies to contribute to the country's climate policy.
Local Climate Demonstration Hubs
We engage women, girls, children and youths in climate smart technologies that are at the same time income generating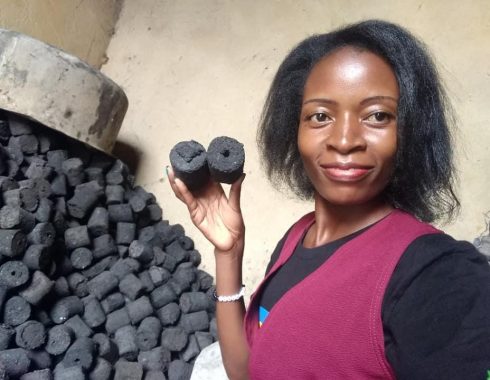 Bio-intensive farming solutions for urban and rural communities
Climate smart agriculture is done in partnership with Art Planet Academy to involve communities especially women in climate smart farming methods.
Green Master (mobile game)
Green War is a video game imed at raising awareness about climate change. The game is designed to offer players points if they relate to Eco friendly elements and eliminate carbon emission into the atmosphere. The game is being tested in schools that have computer facilities.
Community mobiliation for campaigns and clean ups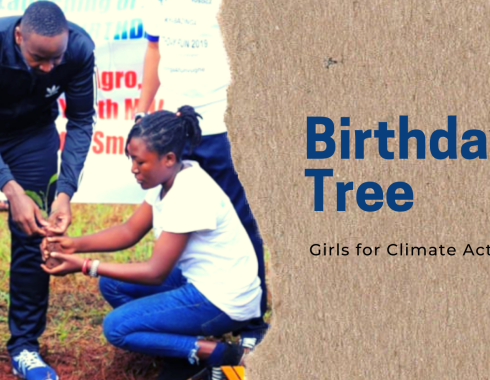 We initiated the Kyabazinga's Birthday tree recognizing that people honour this day. His subjects were also encouraged to plant trees to commemorate his 31st birthday. This is a campaign we want to take to all kingdoms in Uganda to influence cultural leaders to take climate action.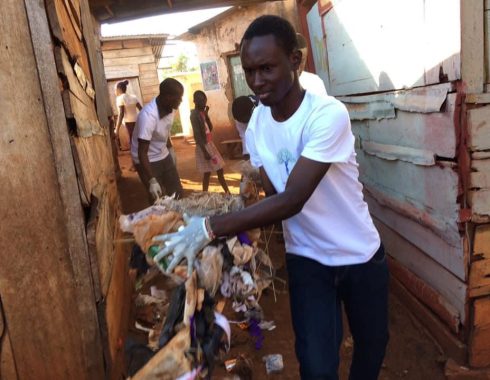 Community clean up Roundups
As part of the need to influence behavioral change among the people in the community, we occasionally organize for campaigns and clean up exercises specifically on waste management and sorting.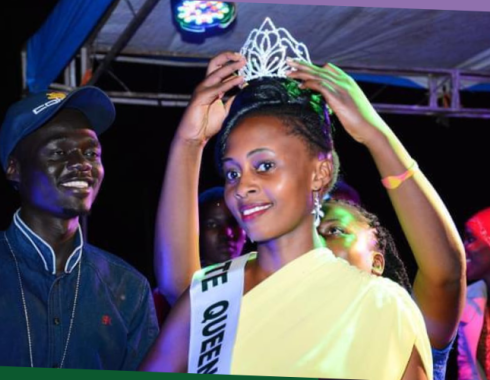 Climate Queen Program
The Climate Queen is an elite position that has been put to motivate more young people to participate in the programs of conserving the environment and the climate queen acts as an icon to  influence other youths.We have had three climate queens since its inception in 2015. The queen has worked on a lot of programs with women and girls, children and students in 4 Universities.
Climate action groups are platforms for  training, advocacy and research in environment and climate issues, and encourage a culture of conservation and protection of the planet. These groups can be found at Universities, Primary and Secondary Schools, Corporate workplaces, places of worship and neighborhoods. Institutions and concerned individuals are encouraged to initiate climate action groups in their localities to solve local ecological problems.
By registering a group, Girls For Climate provides the tools, resources and opportunities you need to to solve ecological problems.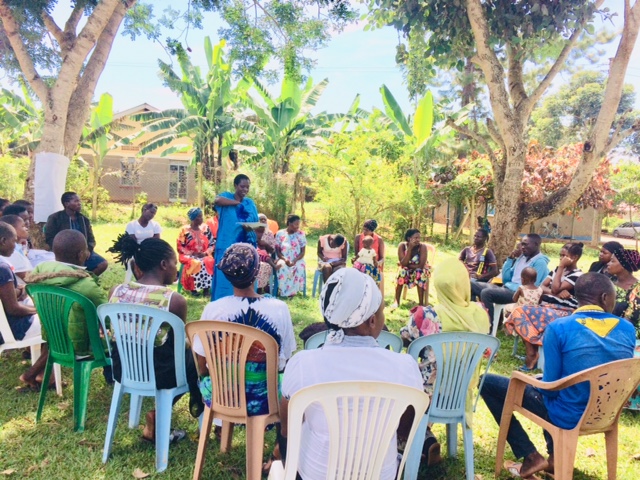 Do you want to join the movement?
Girl Climate Corps Fellowship
The project will bring together young women and girls from indigenous and marginalised communities to be trained in climate leadership, activism, adaptation, mitigation and movement building. These will be empowered to contribute to local decision making and holding their leaders accountable.